Another mailday post. Don't you just love them? No? I can see why. But this time it will be almost exactly like the previous mailday posts, so feel free to despair.
I like mail day posts. I like them on different Facebook-pages where some are utterly insane (looking at you Alpha40 and Graded groups) and some are just complete and utterly sweet (looking at you Premodern group).
All mail day posts are a testament to our love for the game and the cards. The hunt, the transaction, the waiting and the exhilarating feeling when you finally stand there with the letter in your hand. Oh yes. That is it!
This post actually covers a couple of months worth of buying and trading cards. But as I told you in the latest mailday post, there will not be too many of these posts this year, because I have a plan – a shopping list of sort – for my acquisitions for 2022.
Pure love
Plan-schman. Of course I am not really able to stick to a plan involving me only buying a couple of cards in an entire year. And so, the first lot of today are these beauties: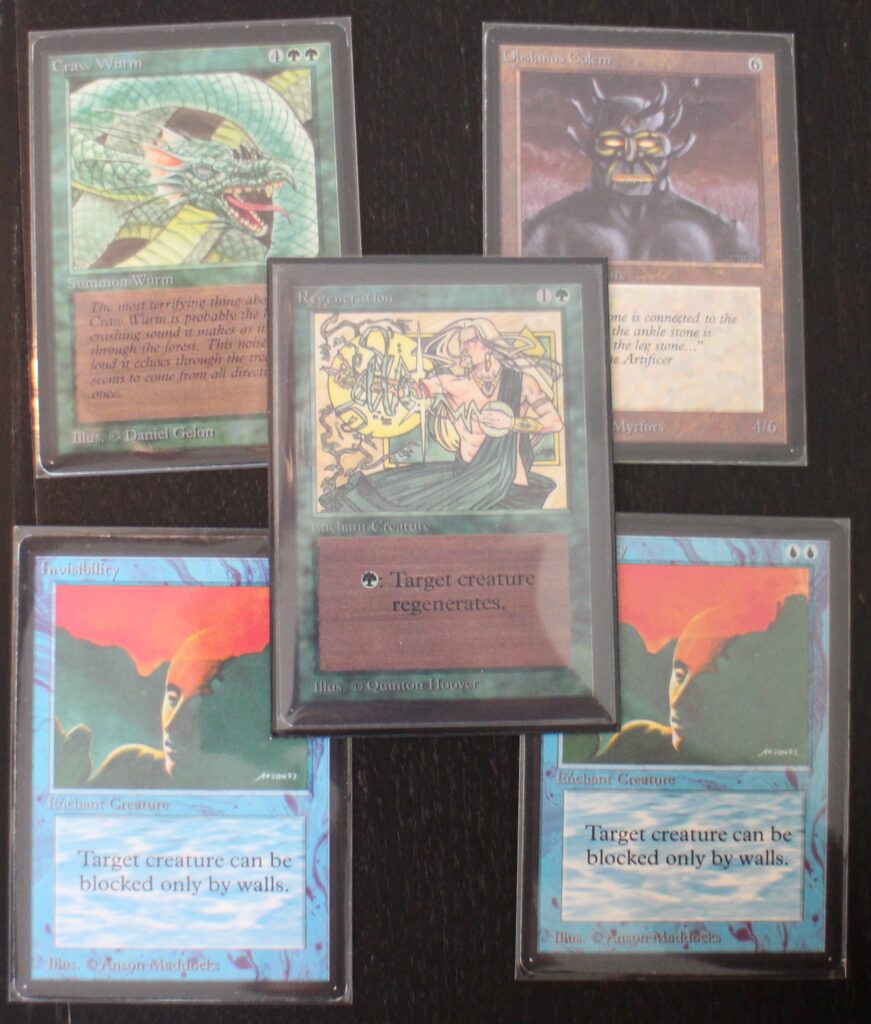 I mean. I MEAN! I mean… Look at them!? Damn. Beta cards still make my dreams better. By a mile! These filled some of the very last spots in a couple of AB60 decks I have been working on for some time. And yes, you guessed it; one of these decks is an Enchantress deck…
Okay. Onwards! Looking at these cards make me want to assemble said AB60 deck right now, just to look at it, but I should get more done before bedtime.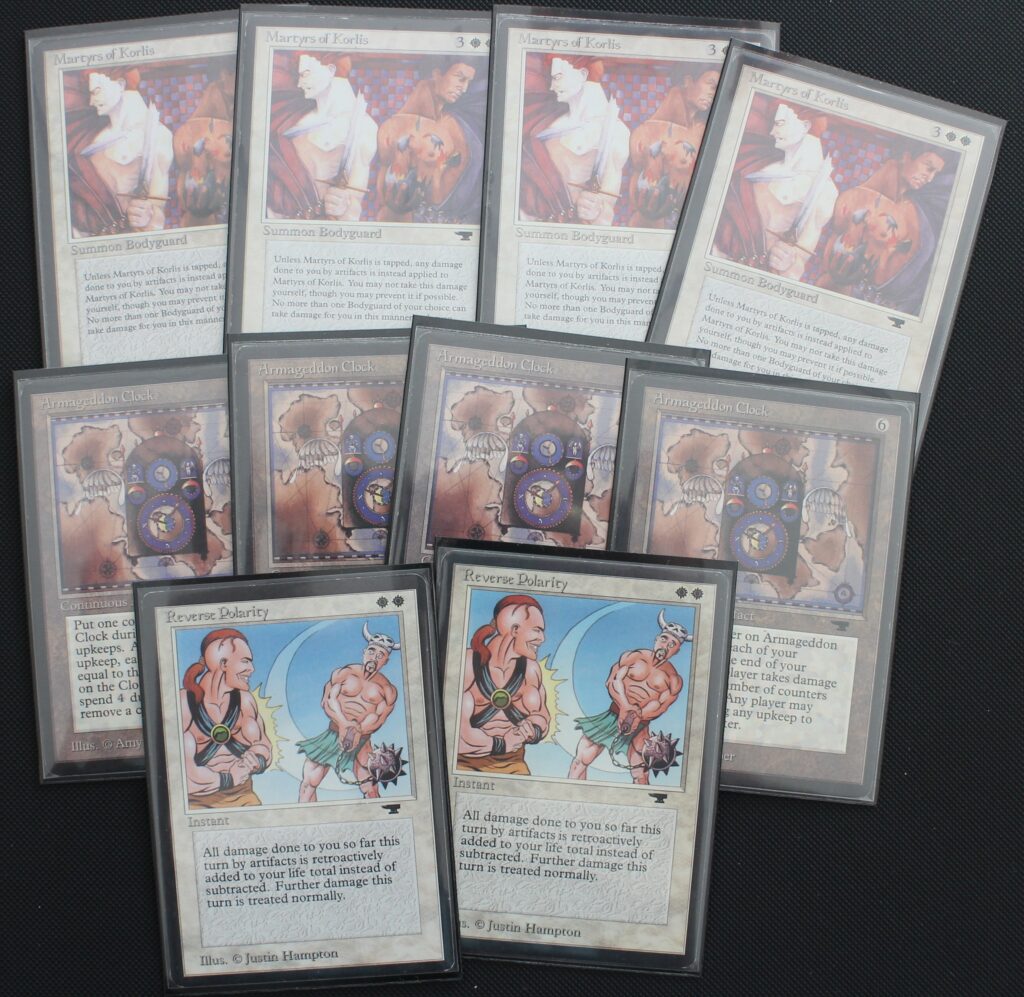 Aaaaaah, yes. Speaking of getting things done. I have wanted to add a set of Martyrs to my collection for some time. It is one of those cards that just speak to me. I really like it.
And these days an Armageddon Clock doesn't seem to be too crazy right? I bought a set, just to be sure. Reverse Polarity really just fits the theme, and is a stupidly funny card.
Plans – PLANS!
Okay okay. I have set up some rules, so I guess I should at least try to abide by them somewhat.
So yes, I have also bought some of the cards I need for an upcoming Artifact-themed Canlander combo deck: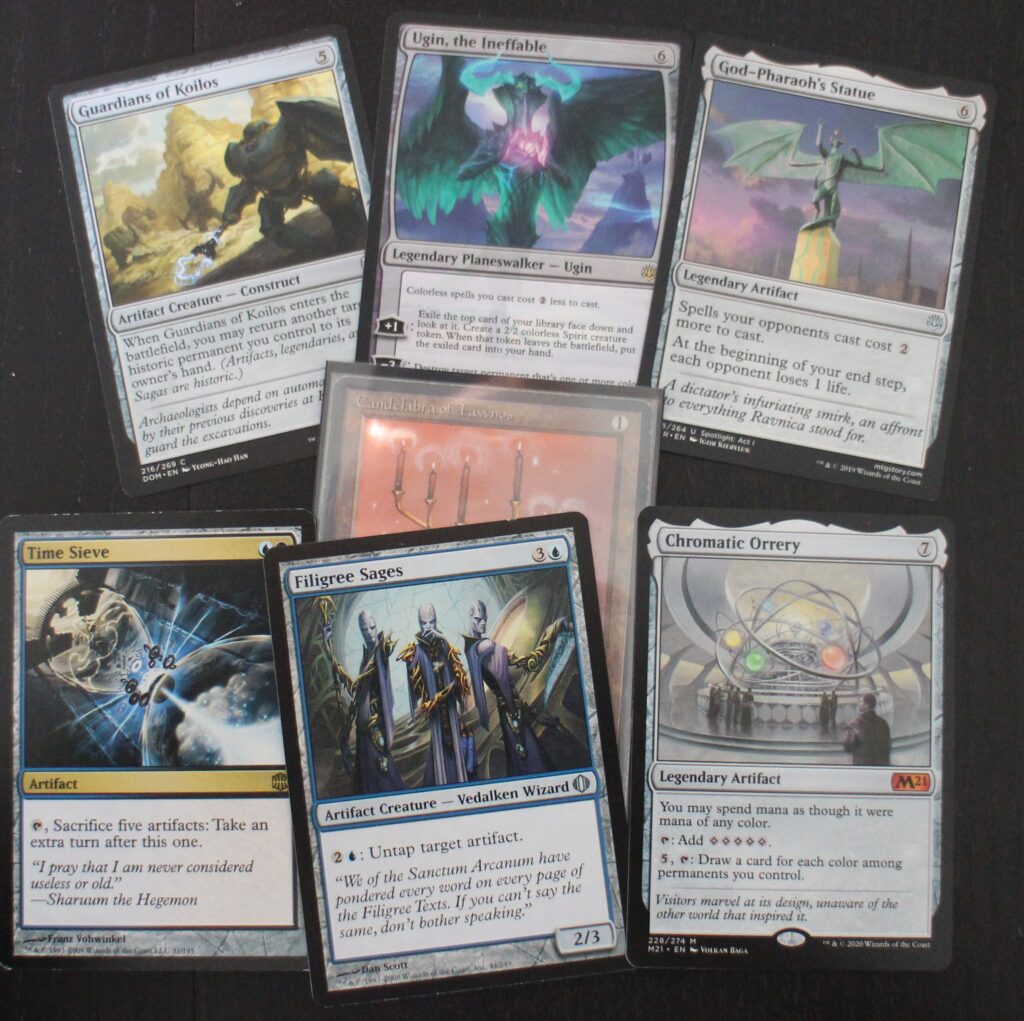 Now what is that, you ask? Well, a couple of playables and then some really fringe crap. Oh, right, the Reserved List Antiquities Rare hiding behind those angry, paranoid-looking Sages…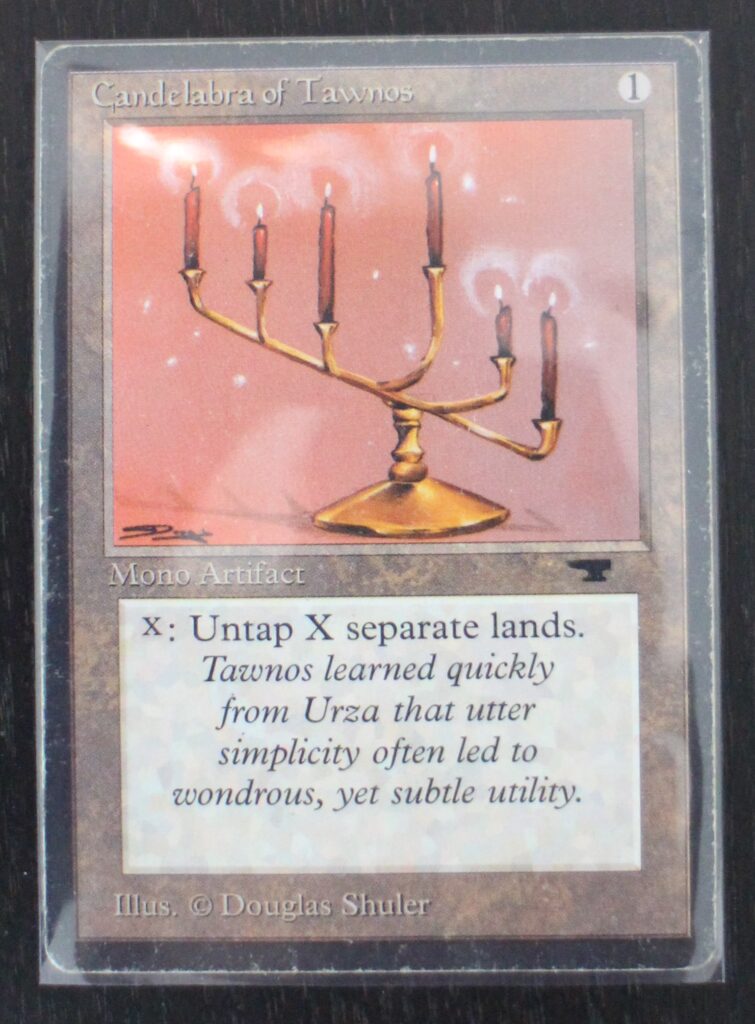 That's right! A table for two is in order – I will bring the candles…
I can't tell you how thrilled I am to be able to cross this off the list. Not only because it is a very expensive card that took some work to save the funds for, but very much because it is one of the cards that has resided on my all-time top10 of favorite cards in the game for several years, and I have almost never actually played it!
I can tell you: that has changed! Ever since I got this card, I have been playing the hell out of it in different configurations of decks. It is very clearly a very potent card, and I think it is underplayed. It is also very clear that it is not a card that is very great in singles – I need another… But that time will come, I guess.
For now, let me just say, that I am planning to write a post with some of the different decks, I have been working on, that incorporates this great, iconic – and also quite unique – card.
But it will not be the next post here. Oh no, because I am in for a great treat this coming Saturday! I am going on a road trip with my Wednesday Wizard buddies to fight it out among other wizards at the Mountains of Madness IV! Last time I attended that tournament was a complete blast!
Let me just tell you: I am excited!