The last couple of days has been great days for checking my postbox.
Through the second half of October I managed to sell off some of my Revised Duals. I upgraded them to these: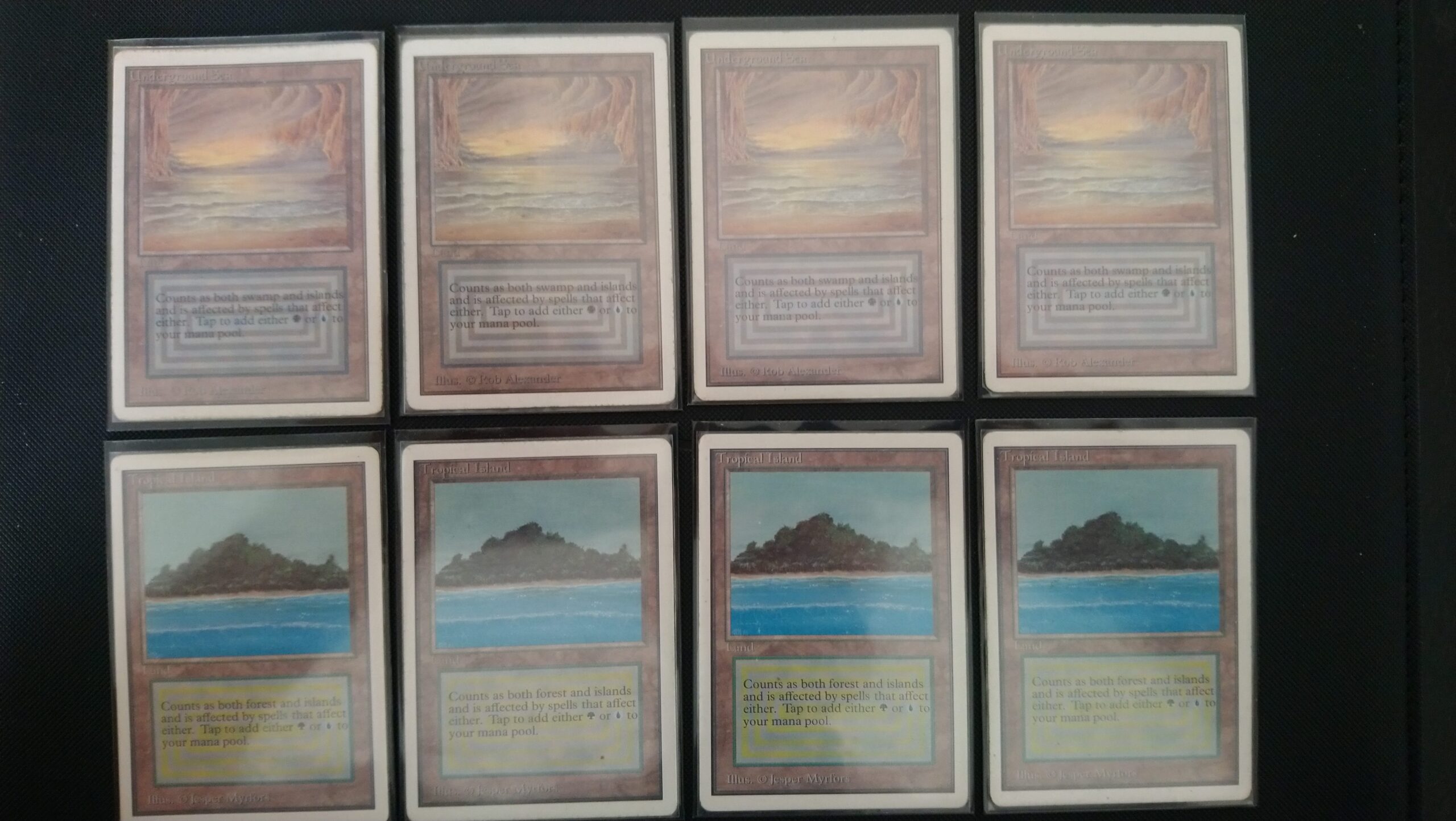 The upgrade from Revised duals to Unlimited ones, is one of those things, that I for long time tried to assure myself and my surroundings, that I would never do…
Well.
The reason I thought I would never do it, is because I don't really think there is much difference between Revised and Unlimited ones. The Unlimited duals don't even have black borders!
But they DO look a lot nicer! And they help me reach the mythic goal, of building a completely Swedish legal deck. With these cards in house, I am able to build a TwiddleVault deck legal on the other side of the Sound. I had never dreamt, that I would be able to do that, when I started out on this Old School quest a couple of years ago.
Last year I bought four Volcanic Islands, so now I am at 12outof40. The 40before40 challenge is on (I am 35…), but there is still a long way to go!
Have a great day!