Aaaaah yes. I was actually planning to write a post about not really buying any cards these days. But then the last couple of weeks, I have found some extra funds, and of course, these had to go to some new cards.
As you know, I have a plan. So let's start out with some of that…
No more German robots!
Even though the big hitters on this years wish list are Diamond Valleys, and even though I already had no less than five (!?) German blackborder Tetravus, I opted to buy the set of original robot chickens…

I love the fact that the German ones says "Kann Fliegen", but these are just awesome! I look forward to finally buying a couple of Diamond Valleys somewhere down the road, but I just play Tetravus in so many decks and so often, that I opted for these instead of saving up.
I have not regretted it. I now finally have all the Antiquities robots in their original printing. It is a lovely achievement.
Always spicing it a bit…
I can't help it. I still have a rather long list of small, cheap cards I want – you know, just to be able to brew around with something down the road…
And this time, these were the ones, the sellers of the Tetravus had on their sell lists:
Fissure is just a card one should play sometimes, I'd say. I reckon it is not exactly a very strong card, but it has its merits. Especially if you – for example – like to play weird decks without any restricted cards.
The Weaponsmiths are surely a must-have now that I own the Tetravusses. Of course it is. You see how they synergize wildly! Yes, I know. Dwarven Weaponsmith is retardedly bad. Why on earth can you only use his ability in the upkeep? To avoid dangerous combat math shenanigans? Argh! It is sadly unnecessarily bad. But that, of course, won't keep me from trying it out somewhere!
And then another Lifetap, because fellow Wednesday Wizard Peter has played it against me so many times, I had to get some of them. And the final Goblins of the Flarg, so I have a set.
But then I also found a couple of really cool, spicy gentlemen…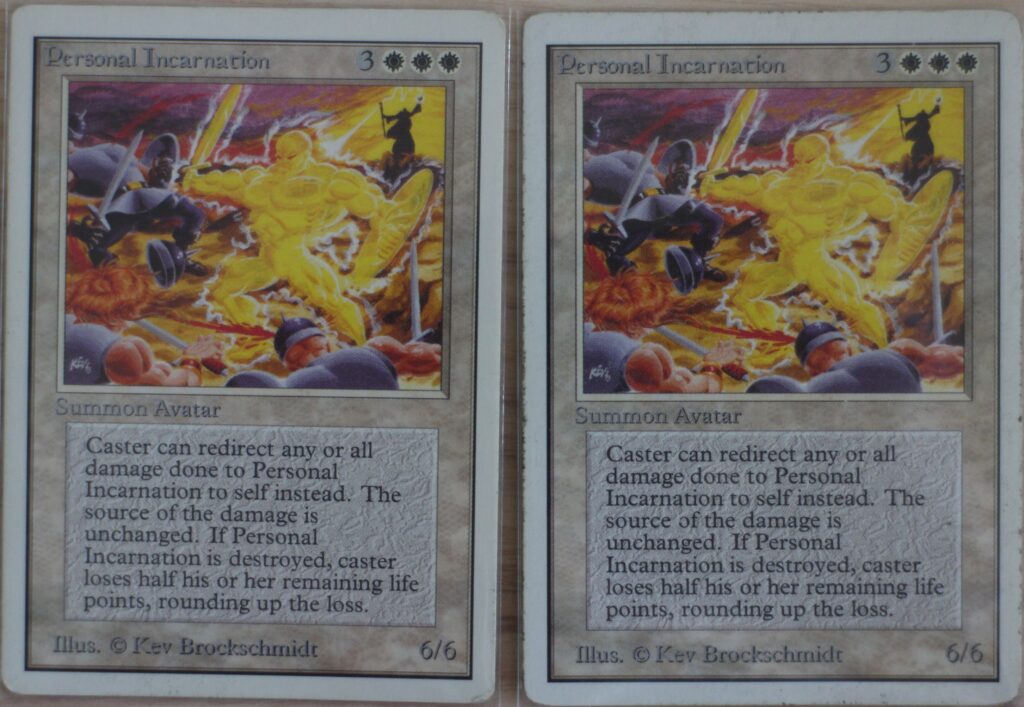 I remember this card from the schoolyard, where we did not like it, despite it being a massive 6/6, but everything that could cost you life, was pr definition bad.
I had completely forgotten what the card actually does. It is not a too bad card. I see how it costs six mana, but once it is in play, it could be quite the house, if you have designed your deck around it. No, it will never be a tier1 card, but I really think this is one of those cool, quirky cards that deserve to see more play!
Joys in advance
And then another Wednesday Wizard, Casper, offered me something I had a very hard time saying no to. I was buying one of the Tetravus from him anyway, and he – as the good tradesman he is – offered me another card he knew I might need for a friends bargain. How could I say no: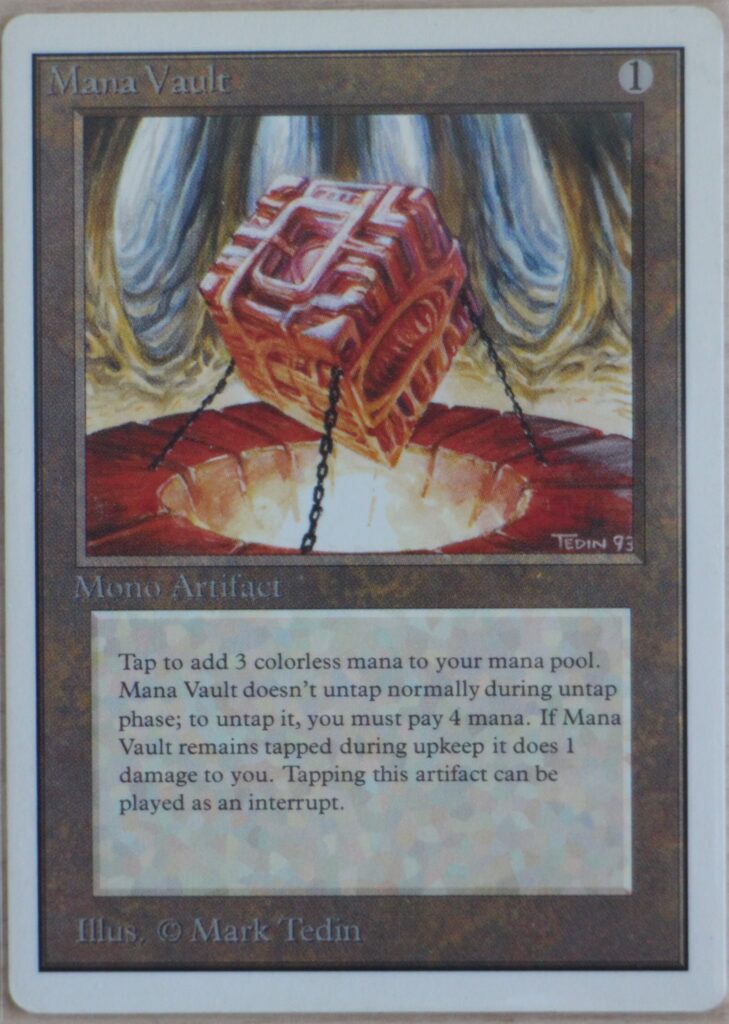 Uuuuh, those shivers!
This is a really beautiful card. I have always loved Mark Tedins artwork for this card, and lately I have been playing Vault in several different decks (again, if you don't play restricted cards, this may be a place to look). And then, as with basically all other cards, upgrading from Revised to Unlimited is just so nice.
The final straw in my convincing of myself, was that I know that a set of these will be on my wish list for 2024. So one down, three to go, I guess.
But I must admit those Valleys seem further and further away…